With more than 30 years of experience, Stackdoor sets the norm in with the Stackdoor shutter. Through continuously innovation Stackdoor is the highest certified security shutter recognized by insurers for facade and entrance. With the latest RC resistance class certificate (RC2/RC3) Stackdoor surpasses all other open security grilles.
Hence Stackdoor security grille is applicable in circumstances where security level 4 or 5 is required.
What makes the patented Stackdoor security grille unique?
✓ Heavy break-in resistancy
RC2/RC3 certified (EN 1627) (the only one in the market)
Compliant to security level 4 and 5 standard
3 to 5x times more material thickness
Non-liftable
High preventive appearance
Up to 15 minutes break-in delay
✓ Design
Stackable lightweight & strong construction
Slim design & maximum transparency
Available in any color and stainless steel
In any shape available (straight, round, angle)
Wide span without intermediate side guides
✓ Reliability
Self produced with high-quality components
Low energy consumption
5 years Stackdoor warranty in combination with annual maintenance certificate
✓ Ease of installation
Applicable to any facade, entrance and interior space
Up to 20 times less installation space required
Modular mounting system
Easy constructive integration in ceiling and wall
Stackdoor is producer and supplier of the innovation in security doors: the Stackdoor® stacking security grille is today's most innovative security solution and is successful in the international market. Unique technique and construction make this security solution applicable to every situation and allows for minimal installation space, making Stackdoor® stacking security grille unique and the first of its kind.
---
Calculate the Packetsize and the day height:
[gravityform id="18″ title="false" description="true"]
---
OPTIONS DIFFERENT TYPES: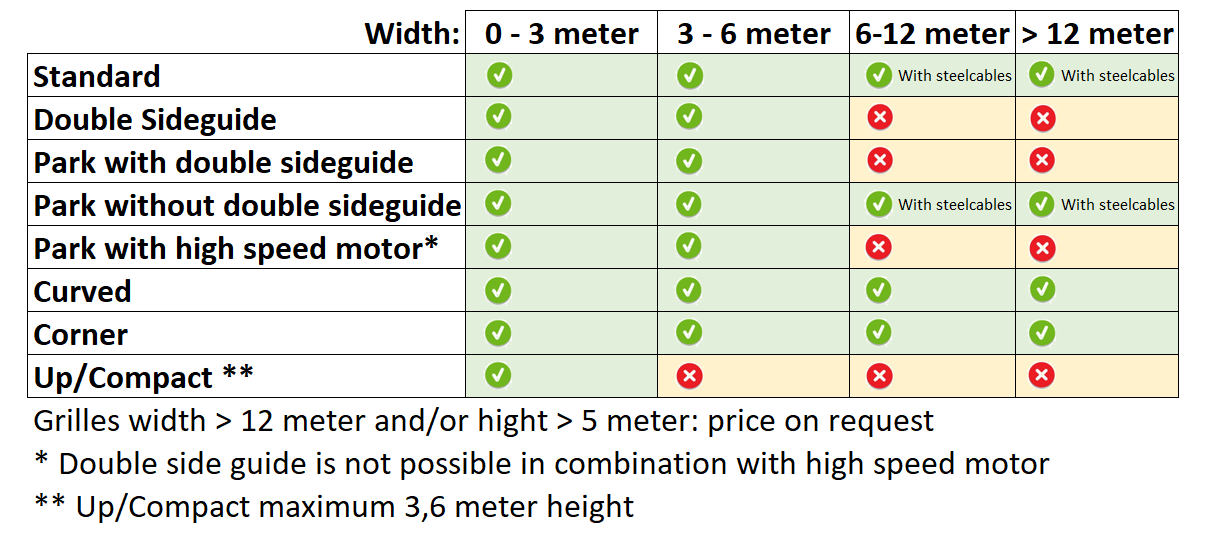 ---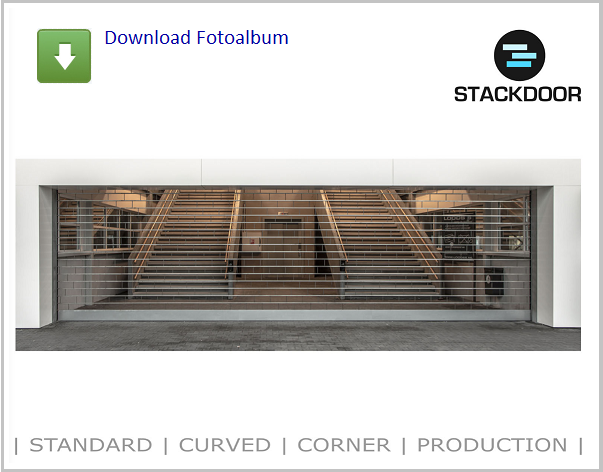 Existing clients Throughout the years, Stackdoor has developed an impressive and expansive client portfolio. Where will you find our innovative solutions? Several prominent Stackdoor clients: Ahold Delhaize – de Bijenkorf Amsterdam and Utrecht – Bruna – Coöp – Deen – DekaMarkt – De Nederlandse Bank – EyeWish – Gall & Gall – Hoog Catherijne – Hudson Bay – Ici Paris – Jaarbeurs Utrecht – Loods 5 – Lucardi – Markthal Rotterdam – Plus – Poiesz – Primera – Schiphol – Sligro – Spar – Electronic Partner – The Read Shop – Bang & Olufsen – Ritel – BalR – Hoogvliet – Only For Men