The aesthetic alternative to the roller shutter
Stackdoor® is an innovative security grille whose elements stack instead of rolling up.
Stackdoor® can be used in any situation, even those where the installation volume is extremely small.
Stackdoor® is an aesthetic, burglar-resistant security system for shop windows, shops, shopping centers, car parks and entrances to public buildings.
Stackdoor® has a unique patented mechanism that automatically locks after the grille is closed, making it impossible to force lift it.
Stackdoor®, in addition to offering protection, also guarantees visibility and air circulation with a slim and strong design. Available in STANDARD, CORNER, CURVED & XXL versions, Stackdoor® is an aesthetic grille suitable for all types of architecture, even the most original.
Stacking grille : thanks to the stack- and-pin technology, the elements fit into each other rather than rolling up.

Up to 20 times less storage space required: installation possible anywhere, even in the smallest volumes.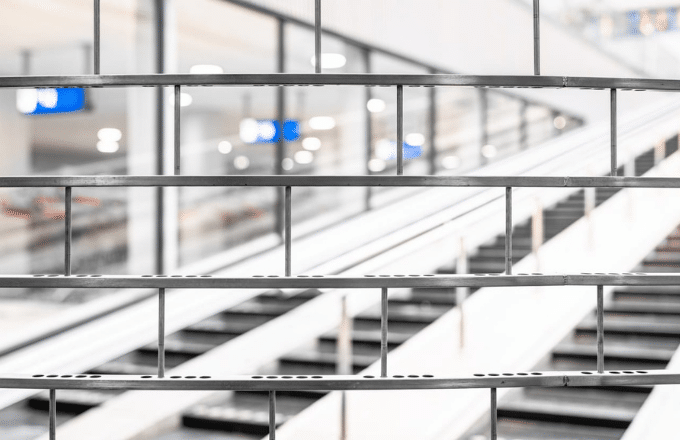 Stackdoor Standard stacking gates are the ideal straight security gates for shops, offices, parking garages and entrances to public spaces and buildings.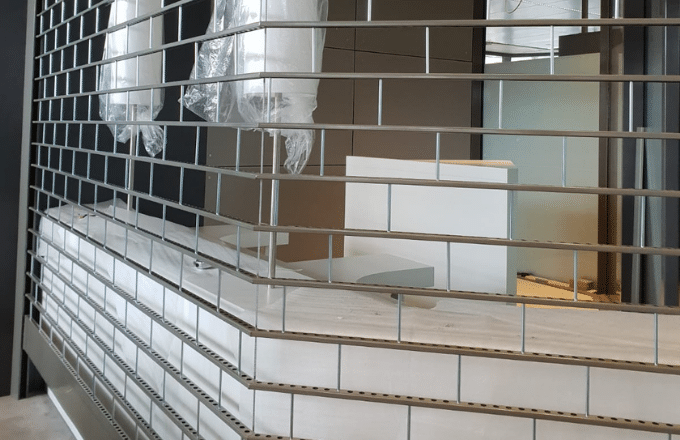 With the Stackdoor Corner you do not lose any space and you do not need an intermediate profile for applying a security fence in corner situations.

For when it has to be really large. Maximum width up to 16 m; maximum height up to 7 m.
Automatic self-locking capability thanks to a patented mechanism: cannot be lifted from the outside, no additional lock required.
Safety/prevention standards
In the process of EN 1627-1630 standardization for levels RC2 & RC3 (burglarproof standards)
Configure your Stackdoor yourself
Create your own Stackdoor and receive a personalized price calculation within 2 business days.
A plus for air quality: allows ventilation

A plus for sale: maximum visibility on the products displayed in the showcase

A plus for security: visibility of the secure area at night or in the case of an intrusion
Belgian quality: designed and manufactured in our own workshops

Electric motor with high or low open/close cycle depending on use

High quality components and robust stainless steel structure

 
Request your FREE quote today
Tell us the desired dimensions and the application and our project engineers will calculate the right price for your project as soon as possible.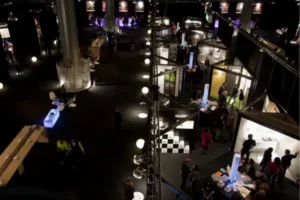 Trade fair
Aesthetic burglar-resistant security grilles for luxury shops, shopping centres, car parks and accesses to public spaces – that is what we are focusing on with
Read More »

Stackdoor XXL
XXL security fences are huge. Up to a maximum length of 16 meters, in one whole. That in itself is a nice technological feat. It
Read More »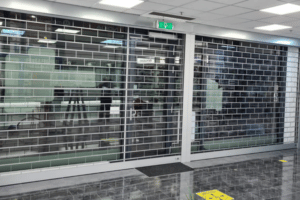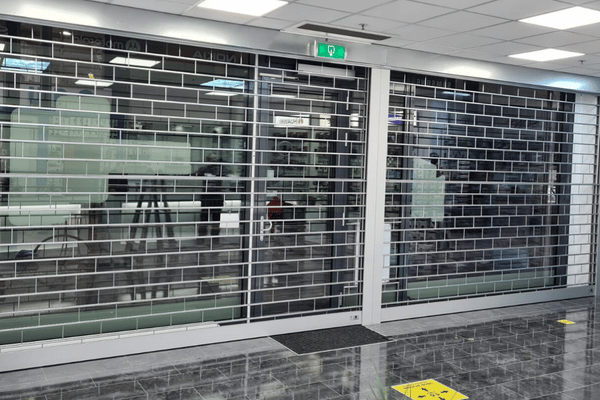 Transparent shutters
Transparent roller shutters from Stackdoor® are the most beautiful burglar-resistant security fences for shop windows and boutiques. Even when the burglar-resistant roller shutter is closed,
Read More »