Stackdoor® Stacking grilles are the most suitable retractable security gates for burglary-resistant protection of underground and above-ground parking garages of, for example, apartment buildings, office buildings and other locked buildings.
Securing a parking garage involves more than just protecting the entrances against burglary.
For example, Stackdoor® security gates are more than 80% transparent. This immediately ensures that three important requirements are met:
A transparent security fence ensures visibility. This way you can see if there is a car that wants to enter the parking garage, while you just intend to drive out. You will also see if there is a physical threat before opening the security gate (possible carjackers).
The roller grilles allow maximum daylight to pass through, saving you energy costs.
Parking garages are required to guarantee a minimum percentage of airflow. This may be done by means of sufficient openings or forced with fans. Because Stackdoor® has an open structure of more than 80% in closed position, this is more than enough to meet the minimum required air passage without the need for extra fans. This not only saves you on investment costs when building the parking garage, but you also save considerable energy costs.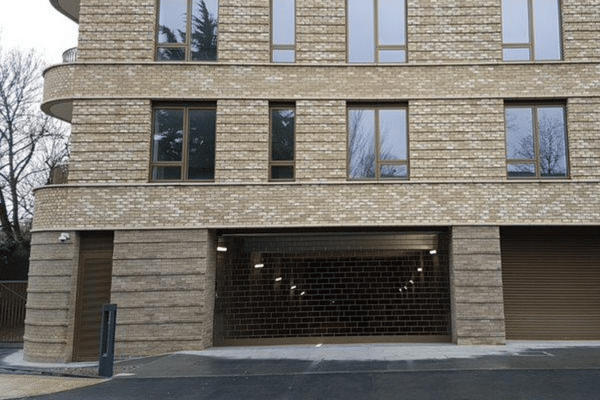 Also suitable for securing carports
When installing a carport people think in the first place about protecting their car against weather conditions and less about protection against theft and vandalism. With the increasingly frantic attempts to steal cars, more and more people want to secure their carports. Here too, Stackdoor® offers the right solution. The open character of the carport is largely preserved, while the access is still secured in a neat and efficient manner.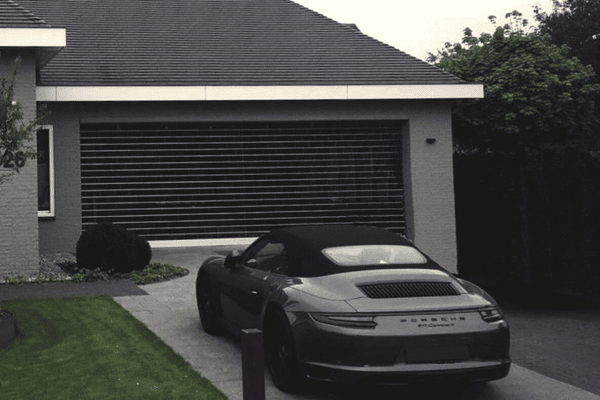 Finishing of the Stackdoor® security gates
The Stackdoor® security gates are available in various finishes. They can be supplied galvanized or in stainless steel.
But for homes, apartment buildings or office buildings, it is also nice if the security fence fits nicely with the architecture of the buildings. The Stackdoor® is therefore available powder coated in the RAL color of your choice. Thanks to the fact that the Stackdoor® does not roll up but stacks, the paint is not damaged when opening or closing the stacking gate.
Do you need a different shape? The Stackdoor® is not only available straight, but also curved, semicircular or at any angle, without intermediate profiles or corner profiles. Large dimensions are also possible. We go up to 16 m wide and 7 m high.
Be sure to take a look at the pages below for more information about our various shapes: