XXL security fences are huge. Up to a maximum length of 16 meters, in one whole. That in itself is a nice technological feat. It becomes even more interesting when the security fences have to be placed on the other side of the world.
The other side of the world, that's quite literal. We are currently producing four Stackdoor® XXL security fences for closing the four entrances to the metro of the city of Auckland in New Zealand at night.
The four Stackdoor® security fences are respectively 12, 14, 15 and 16 meters wide. These are each placed in one whole, without intermediate supports. There is a lot of know-how involved to realize such a span up to 16 meters without the risk of bending and equipped with the necessary protection systems. Know-how that we have in-house at Metal Quartz and ICOMET GROUP. Thanks to our project engineers, this XXL project is flawlessly delivered for installation on the other side of the world. This project is a masterful example of the added value of Stackdoor® stacking fences. After all, closing openings of such a size could never be carried out in one whole with other types of rolling grilles. In addition, it is a solution that also looks very aesthetically pleasing and also maintains a breathable feel in the cityscape when closed.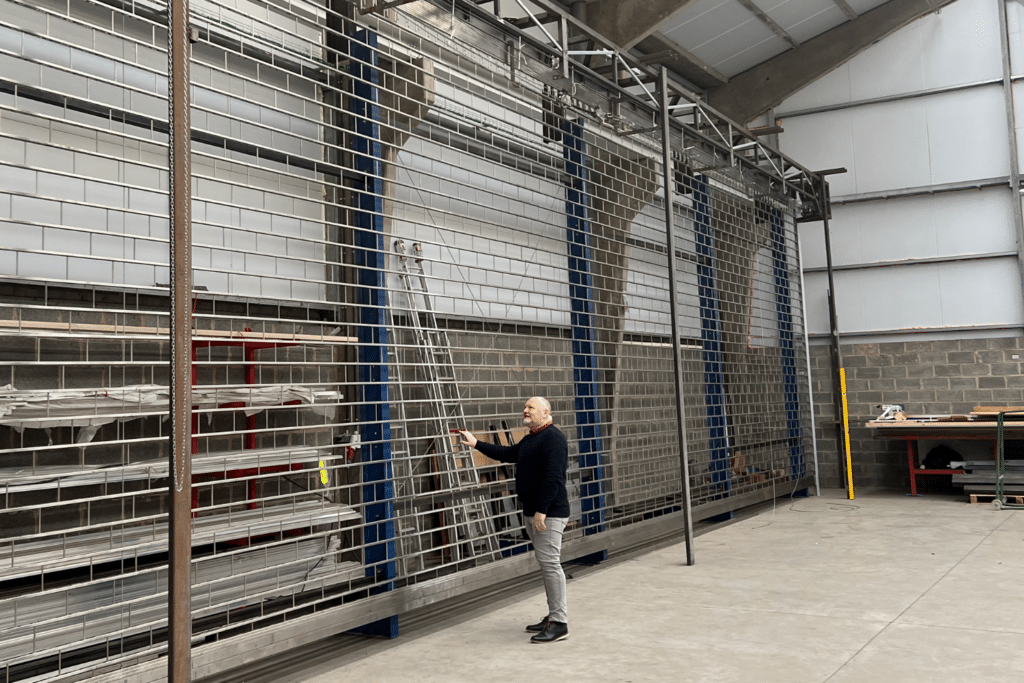 The Stackdoor® XXL security fences are equipped with multiple cables and an external, powerful motor to open and close the whole thing smoothly. Of course, such a construction must be equipped with the necessary protections. The security fences are therefore equipped with a double protection and a backup chain in case a cable or even the main cable should break.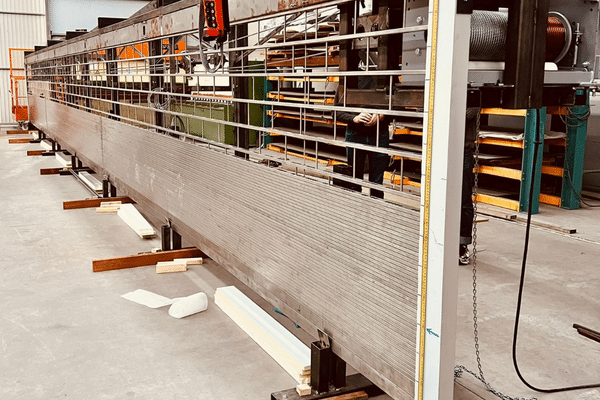 The four Stackdoor® security fences are currently assembled to measure in our workshops in Péruwelz (Belgium), where they also undergo the necessary drop tests and other security tests. After all, the Stackdoor® security fences are CE certified.
Once finished, they are brought to their final destination by container ship. In New Zealand, they will be installed by our on-site partner Scotty Doors from Auckland, New Zealand. Thanks to good communication with our partner, a thorough preparation and our extensive worldwide experience in carrying out works on large construction sites, it is perfectly possible to realize these security fences in Belgium to measure and to have them installed and finished on site by our partner in a smooth manner. With every fruitful collaboration of this type, even on the other side of the world, we are finally exporting a piece of the Belgian national motto: "Unity makes strength!".