In the largest shopping center in Kuwait we recently installed a curved fence of 14 meters wide and more than 4 meters high.
The 4th phase of the shopping center has an area of 117,000 m². The number of stores has increased from 800 to 1,100.
The Stackdoor has entered the Tekzone: a brand new family attraction with a futuristic twist.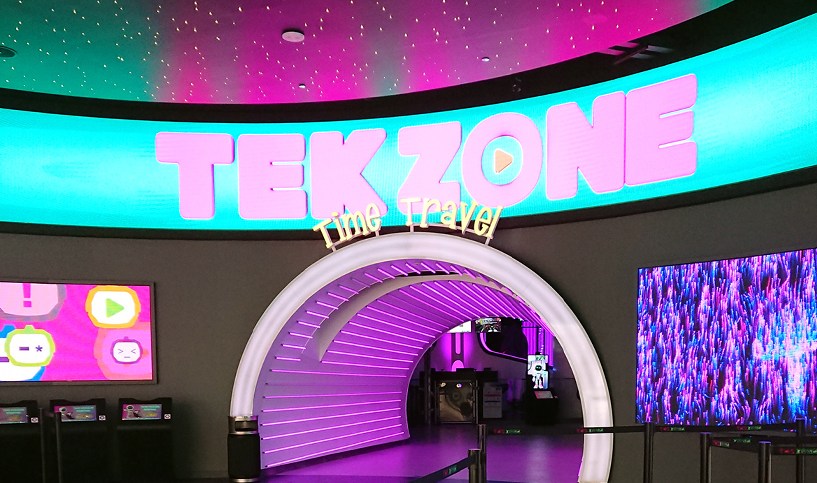 Families in Kuwait are set to discover an entertainment experience with a difference, as international retail franchise operator M.H. Alshaya Co. gears up to debut its innovative new entertainment brand TEKZONE later this month at The Forum –The Avenues.
TEKZONE is a dynamic, fun, family entertainment brand set in a futuristic environment that unveils a new dimension in Leisure and Entertainment. With over 85 video projections across the floor and over 70 screens across the walls, visitors are immersed in a time travel dimension that alternates between three themes – ocean, jungle and future city.